SUSPENDISSE MAURIS FUSCE ACCUMSAN MOLLIS EROS
Meridio is a a tiny vineyard near Chiaramonte Gulfi which is still cultivated based on a traditional practice. We call Meridio the vineyard with canes as only natural products are allowed inside the vineyard. The sapling leans on the cane which are tied with the "liama" (a local weed).
Only natural fertilizer like copper and sulfur are used while all the processing is hand driven.
Azienda Agricola "MERIDIO"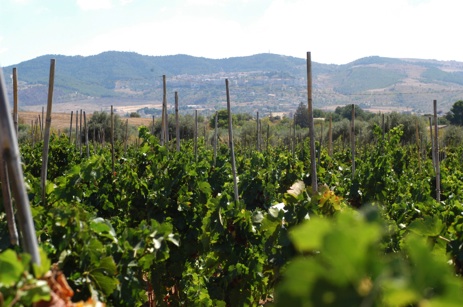 A small vineyard based on a traditional sapling plant cultivated using a high density planting technique, all vineyard work from winter pruning to the harvest are performed manually. Meridio Vineyard has a varied soil and subsoil consisting of marls, sands and limestone dominant clays.
Meridio Vineyard has a southern exposure with a latitude among the lowest in Sicily in an area with a strong wine tradition.
Three native grape varieties: Alicante, Nero d'Avola and Frappato which represent a sign of tradition with a touch of originality when they are combined together.
These are all factors that give rise to a unique, balanced wines: an expression of the territory.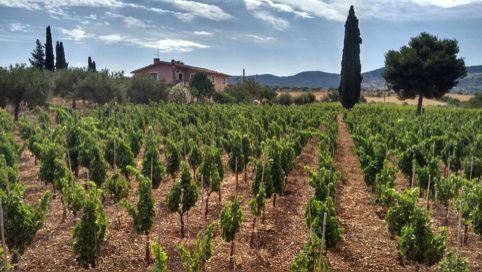 MERIDIO. THE VINEYARD WITH CANES